spa
unlock the absolute state of relaxation at our numerous spa sanctuaries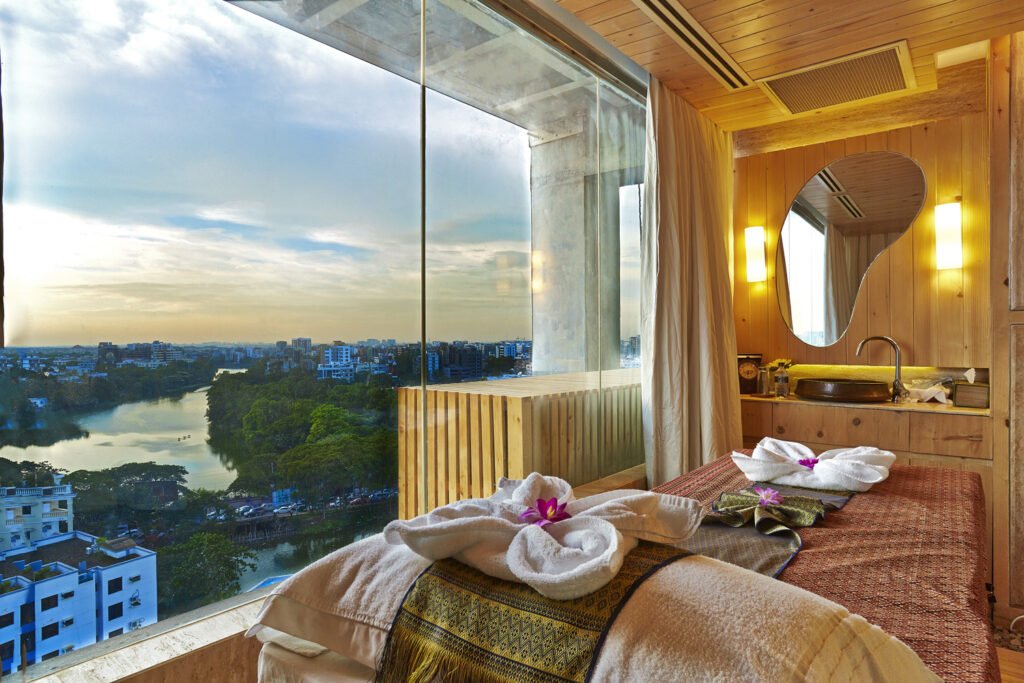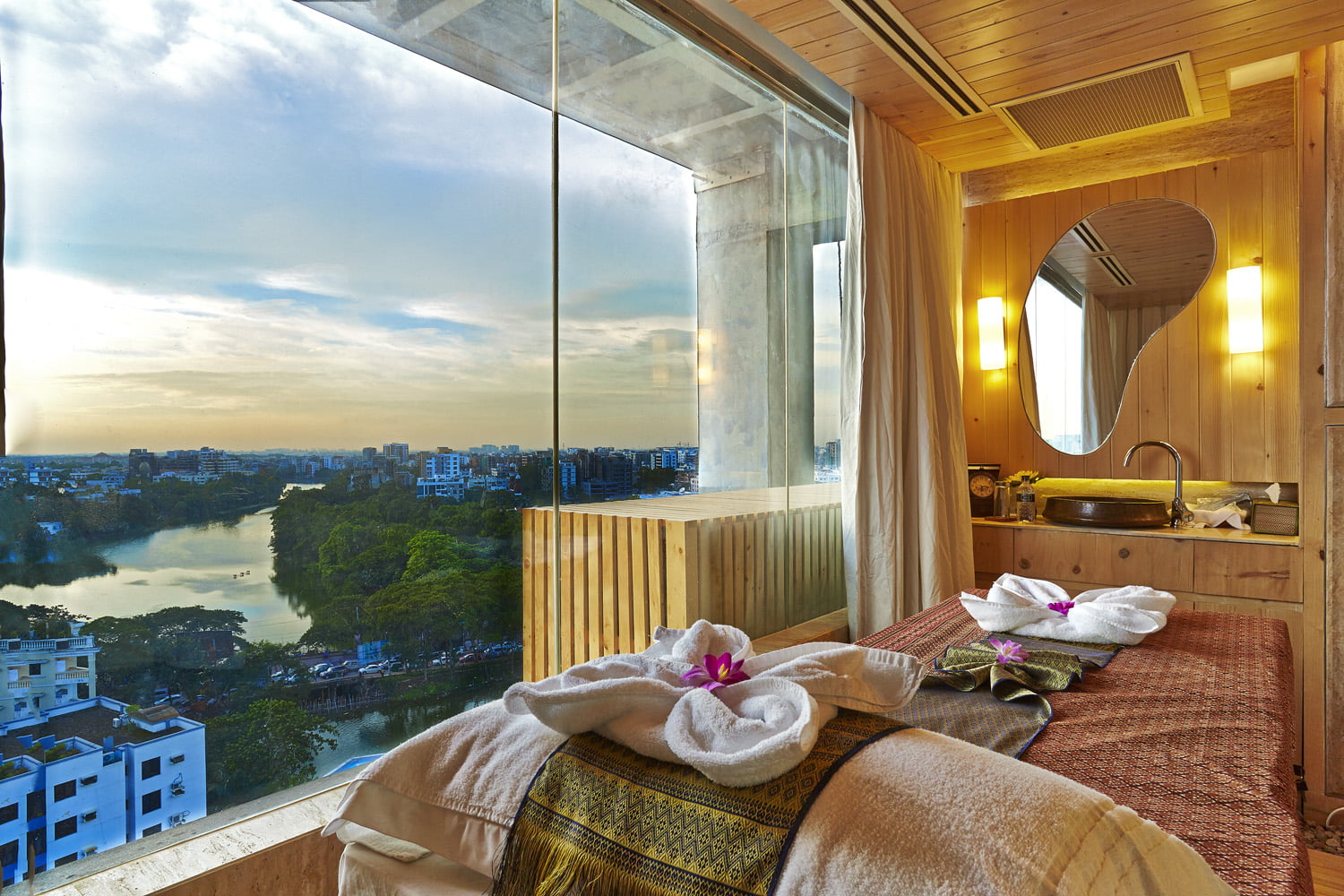 Towering high above Dhaka city, a truly personalized luxury spa experience awaits you. Basking in the natural light of our fourteenth-floor retreat, you will enjoy sweeping views while our spa lifestyle experts pamper away the pressures of the outside world. The location was designed with positive energy and relaxation in mind and features smooth curving lines to enhance the natural flow of the space. Our services include full body massage, facials, manicure, pedicure, body scrubs, body masks, and sauna sessions. Choose from a selection of the best Aromatherapy, Thai, Swedish and Herbal massages.
Their service is very good and the therapist is global standard.

Ahmad Imtiaz
The masseuse asked for a tip when there is a 15% service charge added to the already elevated price. The service and massage doesn't live up to the price. Nice premises though.

Roland K
It was good.I checked for my friend.

Md Kamruzzaman (Milu)
All therapist are well trained. Lovely and shooting experiences.

S Pal