sky pool
Elevated Dining Experience
Join us for a unique dining experience at Sky Pool, located inside the famous Six Seasons Hotel. Everyone can find something they enjoy at Sky Pool, whether it's breakfast with free access to the pool, a varied lunch buffet, or our well-liked dinner buffet with grill and Mexican delicacies. Start with flavorful soups and crisp salads before indulging in Buffalo chicken wings and beef carpaccio as appetisers. Enjoy delicacies like Fish cardinal and Brazilian mixed seafood moqueca for the main course, along with vegetarian selections. Keep room for a variety of delicious sweets and enjoy live cooking demonstrations from our chefs. The ideal gastronomic haven is Sky Pool, which blends outstanding cuisine with stunning vistas.
Breakfast Time

6:30am - 10am (Weekdays) 6:30am - 11am (Weekend)

Lunch Time

12:30pm - 3pm (Weekdays) 12:30pm - 3:30pm (Weekend)

Dinner Time

6:30pm - 10pm

Price

5999 BDT NET / Person (Breakfast) (B1G3 Available) 6999 BDT NET / Person (Lunch) (B1G3 Available) 9999 BDT NET / Person (Dinner) (B1G3 Available)

Kids Policy

Age 1-4 free
Age 5-9 BDT 1200 (Lunch)
Age 5-9 BDT 1500 (Dinner)

A cosy hotel in Dhaka. The best thing in this hotel is it's friendly staff, they are ready to serve you all the time. Room are moderate, but neat and clean with all the necessary amenities. The rooftop swimming pool and adjoint restaurant serves nice breakfast and dinner.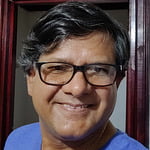 Shiv Raj Bhatt
The dinner was mouth watering. The steak and the prawn BBQ was superb.The dessert section was something worth every penny.The pasta section was great as well.The stuffs were very well behaved.Last but not the least the live music's was just a cherry on the top. Special thanks to Mr. Nuruzzaman for attending regularly.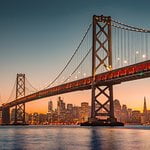 Rakib R
I had wonderful experience at Sky pool Restaurant.Food & Service was outstanding specially dessert was yummy.Gulab jamun was very softy. Staff was very humble to do their best for guest. Kabab station was very good. Recommend to all. Specially thanks to Nazmul.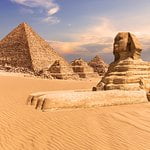 Morshed A
Tonight we had dinner with our friends at six season hotel. Food taste was delicious specially Bbq all items. Their traditional mutton NEHARI was top notch. Their three live stations we mostly like bbq, choice of pasta corner. Dessert corner full of variety of choices.Must recommend a place.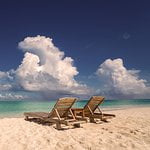 Afraaz A